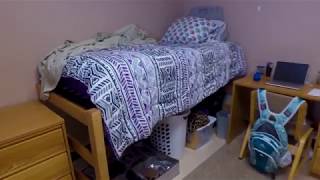 After you've been admitted to UIndy, one of the next steps is to decide where to live. For many, the best choice is a residence hall. Residence hall life is an experience that you can get nowhere else, and one that you'll remember for years to come. And it has many advantages over off-campus living, including the opportunity to be engaged with a diverse group of fellow students.
Residence life provides a great avenue for personal and educational growth. Find out more about the residence halls and residence hall living at UIndy.
From arts to athletics to student-organized events, there's always something going on at UIndy.
The Watchdog emergency notification system sends instant alerts via email or phone when UIndy has to close school suddenly due to bad weather, or when there is a tornado warning or other imminent danger on campus.
In this video tour, you'll learn more about the UIndy campus through 7 students' stories.